Coming to you live from my sweats with no makeup on, it's this week's Chicago P.D. recap!
That new guy Will sure is cute.
Sorry, what's that you say? He's a surgeon? AND A HALSTEAD?
Jay has a BROTHER?!? Excuse me for a moment.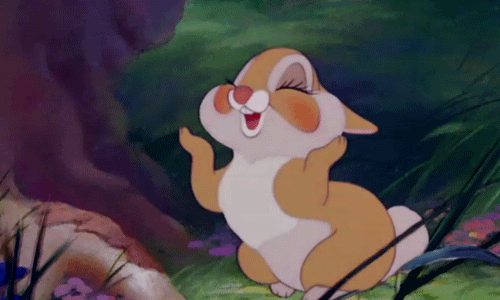 Coming to you live from a little black dress with my hair perfectly done and my makeup on, it's this week's Chicago PD recap!
Have you recovered from the break? Great. How about Haas' Q&A?
We'll talk about that later.
Chicago P.D., I missed you. Please don't ever leave me again. The CPD withdrawals- which mainly just consists of obsessively watching YouTube videos and stockpiling GIF's for future recaps- have been so bad that I need to jump right into the action:
Case of the Week-
There's a big World Trade conference in town, and each member of Intelligence is deep undercover with various groups they worry might interfere. I think Ruzek is with some form of environmental activists, but I also think Ruzek is wearing guyliner and it's really all I can see/think about.
Ruzek has a buddy within this group- called the Black Grid- named Sierra. She turns up dead. As in, Ruzek and Olinsky are walking into a hotel when she literally falls out of the sky and onto a car parked outside.
Let that be a lesson to anybody else who may want to interfere with Burzek. You think that's bad? See what happens when you interfere with Linstead. Mmmmhmmm.
Turns out Sierra- who's real name is Felicia (it has been 24 hours since this episode, and I have not made a #BYEFELICIA joke once! Be proud of me.)- fell out of a window from Argentine delegate Sosa's floor. The team wants to question Sosa, but a little thing called diplomatic immunity stands in their way.
Actually, who the hell am I kidding? We all know that Voight doesn't give a shit about rules. After a really awkward Halstead in 2×03-esque rally speech from Ruzek, the team goes all "rendition" on the delegates (still have no clue what that is) and take Sosa into custody. He swears up and down that he's never met Felicia, but he's caught in his lie when Mouse finds an email with a video of them attached.
The email is blackmail; whoever sent it wants Sosa to deposit $200,000 into a bank account or the email gets released. Intelligence shifts their focus to the Black Grid, but their interrogation of ringleader "Mad Max" turns up empty. It's not until Mouse suggests staging a handoff that Antonio dresses up like a mob boss Intelligence gets their guy.
After a really uncomfortable interrogation where Ruzek Voight-slaps the witness around and demands that he "say [Felicia's] real name," the Black Grid's other ringleader confesses that the video was indeed a setup to extort money out of Sosa, but was also Felicia's idea. She and the witness fought before her death, but only about his cut of the money. She was so drunk and full of Xanax that she freaked out and attacked him. He only meant to push her to get her away from him- not out the window.
Well hi, Dr. Will!
He's back, he doesn't know for how long and something is up, but he's related to Jay, so he can't be that bad, right?
Oh. But he's got game! How do we know? Jay caught him flirting with Platt.
I know, Jay, but we're just so excited to meet your brother! Just because we don't want Lindsay to lose her job doesn't mean we don't care about you. That's never gonna change.
… see what I did there?
Burzek-
Ruzek is a handful this episode. Imagine whiny Mills, but about 1,000 times more vocal. Got it? Now you have whiny Ruzek.
Ruzek is so fired up about Felicia's death that it's weird and actually kind of annoying. It gets so bad that I think Halstead might've been looking out for Burgess when he gave this face:
Preach, Jay.
Poor Burgess spends the whole episode feeling really confused and insecure- which is SO INSANELY UNFAIR. Sweet, badass Burgess has put up with too much this season; the least Ruzek could do would be to clue his girlfriend in on what is happening inside his head.
But because Ruzek is a guy, and does not talk about what he's feeling- not even to his amazing girlfriend who brings down his suspect with a taser- Burgess seeks wisdom elsewhere.
I feel like Roman giving sound advice is the Chicago P.D. equivalent of pigs flying, but I have to put that opinion aside for a second. Roman is right on the money: Ruzek adores Burgess, and he is only upset because someone he knew died. Because he is undercover, Burgess should let him run with it because she would want him to do the same for her.
Burgess takes her partner's advice. The episode ends with an adorable Burzek forehead kiss, followed by an ambush from the Chicago P.D. writers:
If you are going to put Ruzek in a suit, we need some sort of warning! I was not ready for that.
Other Stuff-
Voight got mail from- wait for it- OLIVIA MOTHERF*CKING BENSON. Not even kidding. This makes me fangirl so hard. And what in the world did that note say?!!?
I'm imagining a world where these two are together and I'm absolutely loving it. Imagine Voight with Noah? Voight's soft side always makes great television, and frankly, if you don't love Olivia Benson, I question our friendship. These two would be gold together, and the prospect of a Voight/Benson ship has me even more excited for the Crossover Extravaganza happening in a few weeks.
Elsewhere, there's a really funny scene where Ruzek sniffs Olinsky's head due to Olinsky being undercover with a group of potheads. Other than that, I think that covers all of the action.
Eventful episode, right? This is usually the part where I wrap it up, but we need to talk about that tweet I posted at the top of the page.
Not again…
Derek Haas started quite the storm with that reply yesterday. I know I immediately started running through a list in my head of who they could possibly kill off.
The first thing to say about that tweet is that I read it as an either/or. As in, it's not going to be one death on Fire and one on PD, it's going to be one from one of the shows.
The second thing to say is that I think it's going to be on Chicago P.D. Chicago Fire has suffered enough and one show can only handle so many deaths before viewers lose interest (see Revenge for an example). There's also the discussion about how viewers are already mad at Fire about Dawsey, but that's another debate for another time.
Third, and this is where I want your feedback: I think it's going to be Antonio. Here's why:
If we look at Shay's death, the creators went for the death with the biggest impact. The character death that would have the most impact would be Voight, but I'm going to give the powers-that-be the benefit of the doubt and say that they would not kill the head of the snake.
After Voight, the characters with the most impact are Platt and Antonio, and only because they are attached to characters on Fire. Platt would have a big impact because the entire District flows through her, and because of the obvious connection to Mouch. Antonio, however, is a more prominent character with the crucial, familial link to Gabby. The other kicker here is that Antonio's death could potentially be what sends Gabby back to Casey.
Antonio is a little lost this season with the divorce and lack of substantial storyline. He's not tied down to anybody, and frankly, he's expendable. Don't get me wrong: I'm not advocating for this in any way, shape or form, but after thinking it through, it makes the most sense. So as of right now, as much as it kills me to say it, that's my story and I'm sticking to it. I'm also sticking to the fact that I really hope I'm wrong.
What do you think? Did you love this week's episode? Was Ruzek out of his damn mind? What do you think about the death? Am I spot-on, or just downright crazy? I want to know! Drop me a comment or a tweet @GinaWatchesTV and let's talk Chicago P.D.! I will catch you guys next week!