Until Dawsey are reunited (and maybe even after), I'm going to start each recap going forward with a 50 First Dates-type refresher.
YOU GUYS. DAWSON AND HALSTEAD DATED. Accept it. It happened.
So many people have forgotten this ship that this was the only video I could find on YouTube. Apparently,  myself and the person who made it are the only ones who remember. I know that they were never serious, but they still happened. I'm going to start each recap with this video just incase I need to talk about Dawson or Halstead acting ridiculous, but let's face it- it's primarily for Dawson. Halstead is… wonderful.
*dreamy sigh*
Anyways, I'm behind. What have we missed?
Severide saved a small child:
It honestly wasn't a big deal at all, but frankly, when there's a photo of him saving a small child, you use it. Should we view it one more time for good measure?
Don't act like you hate it. You know you could aimlessly stare at it for the same amount of time it would take to read this recap. I'm not judging. I could easily do the same.
Pridgen is gone and Welch turned out to not be so bad after all after he had Casey's back (after Casey saved him). Elsewhere, Mills is attempting to requalify for Squad (and acting like a child about it) and Mouch has a kid.
We've also met a few new characters. Casey has taken a construction job in a strip club- which sounds wonderful- and his boss is a former firefighter. I can't imagine one goes from saving lives to staring at half-naked women without a fall from grace, so that plus the casting of a stripper (cannot believe I just typed that with regards to one of my favorite shows) makes me think we will learn more later.
The other two newbies come to us via Severide. Scott and April are high school buddies who now work at 51 and Chicago Med, respectfully, but more about them later. Onto the episode!
You've met Angry Casey, now, meet Angry Herrmann.
A call to a nasty structure fire shows us a side of Herrmann that is LONG overdue. Boden orders the team to "fall back" when Herrmann hears a child crying from another room. What is supposed to be Herrmann calmly exiting the building turns into him dangling out a window as Severide carries the child down a ladder. The call seems simple until Burgess and Roman pop up at 51 with a few questions.
It turns out a friend of the child's father suspects he may have been responsible. The friend's proof comes in the form of a sickening video of the father smoking crystal meth with his child sitting next to him.
My face upon seeing the father blow smoke in his kid's face:
This call rocks Herrmann like a hurricane (Herr-icane?). He's angry, emotional and at one point turns into the Hulk.
It's not a good screencap, but he's really pissed- just take my word for it.
The beauty of this scene is that Casey follows Herrmann without him knowing. So in the past few weeks, Casey did indeed screw the acting Chief's wife, but he also saved Welch and went above and beyond to look out for one of his men.
Moral of the story: minus the whole banging Beth thing, CASEY IS THE BEST.
DO YOU SEE WHAT YOU GAVE UP, DAWSON?!? You may have had nothing to do with this scene, but I'm still judging you SO HARD.
Casey, not content with his own awesomeness, outdoes himself and calls the Chaplain to have a heart-to-heart with Herrmann. Herrmann feels guilty for saving the child because it seems like he is still going to have a rough life. The Chaplain essentially tells him that he shouldn't feel guilty for doing his job.
The child sadly does not survive, and the episode ends with the Herrmann clan listening to a Chaplain sermon on loss and love. Herrmann listens intently, while the rest of us are left wondering if there's something wrong with our contact lenses…
Severide & April-
… are adorable. On a date through some sort of botanical garden, we learn that Kelly lived with April's family during the summer before their senior year. Benny cheated on Mama Sev with a teacher from their school, which led Mama Sev to "check out."
What caused April to throw all of that shade two episodes ago was that Kelly apparently shut her out when they returned to school. Kelly was embarrassed because Benny cheated with a teacher. Severide explains that he is no longer "that guy," though, and would love for April to give him a second chance.
Pausing each recap to take a moment to appreciate Taylor Kinney's blue eyes is becoming a must.
… sorry. I got lost in them for a second.
Other Stuff-
Cruz dumped Sylvie, and I'm glad he did. I never liked them together. Cruz was way too clingy and frankly, Sylvie could do better. That's nothing against Cruz, but I've always wanted her with Mills.
Speaking of Mills, his sister, Elise, is back in town after going to Africa for some undisclosed reason. It turns out that Leonard (see this recap to find out who Leonard is) left Peter, Elise and their mother a restaurant in North Carolina in his will. Peter wants to sell it, but Elise suggests going to North Carolina to open it.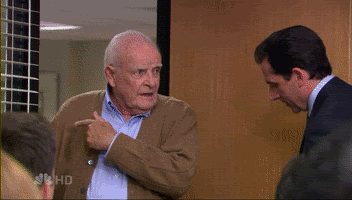 You leave for like two seasons, you disappear to Africa and then you come back wanting to take our precious Peter away? Who the hell does this woman think she is?!?
Peter thankfully puts his foot down and tells Elise that his life is in Chicago, and that he has been cleared to rejoin Squad. While I'm not happy about the latter development as I love him as a paramedic, I'm glad that this immediately shuts Elise up gives him a reason to stick around.
I don't want to say that this was a boring episode, but it wasn't all that exciting. I like to skip the quieter episodes and then catch up on later recaps, but I have a feeling there will not be any room for that in next week's episode:
Kellyyyyyyyyy!!!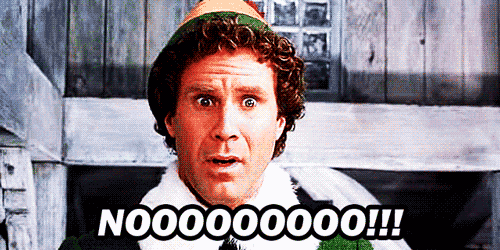 I am hyped up for so many things about next week's episode that it's probably not good as my expectations are getting dangerously high. The episode is titled, "I Am the Apocalypse." How freaking scary is that? And how do you not get amped upon reading it?
Anyways, what did you think of the most recent episode of Chicago Fire? Feelsy, right? But kinda tame? Yea. I want to know what you think! Tweet me @GinaWatchesTV or drop me a comment and I will catch you next week for the big "Medpisode!"